Introduction
Content on the internet has been rapidly increasing, which has made people more concerned about their online reputation. There are times when non-consensual revenge porn content is uploaded and harms one's dignity. Here are 7 Reasons Why You Should Hire a Revenge Porn Removal Service.
What is Revenge Porn?
Revenge porn, or non-consensual pornography, is when compromising explicit photos or videos of someone are posted on the internet without their knowledge or consent. Once you have found your explicit photos and videos on the internet, you should never settle for removing the content. Revenge porn lawsuits can be from two-year imprisonment to a life sentence with a heavy fine. You must take quick action by hiring a legal attorney or an online revenge porn removal service provider like Bizdify, who will take action to remove revenge porn faster and more effectively on your behalf.
What should you do if someone has posted an explicit photo or video of you?
The best approach when you find someone has posted an explicit photo or video of you is to collect evidence, know and understand your legal rights, and hire a revenge porn removal service to do the job. Once you have noticed someone has posted intimate pictures or videos of you on the internet without your consent, the first step is to remain patient, take a deep breath, and tell your mind that you are not alone. Afterward, recollect the courage to rise to the occasion and gather relevant information. list out the following things:
Think and note down all the persons to whom you have sent or made intimate photos.
How did you come to know that your revenge porn is posted online?
When and where was your revenge porn posted?
Once you have gathered the information, the next step is to approach an online revenge porn removal service provider. Or, if you can, you can negotiate with the offender and ask him to take down the content from the site. You can also obtain copyright by sending a DMCA takedown notice for the content. The last one we personally don't recommend is filing a lawsuit against the offender because it makes the process time-consuming.
Revenge Porn Laws and Punishments
Revenge porn has become a common crime over the past few years, as it doesn't take much effort to upload someone's photos and videos digitally. The following requirements, if met, are to be included under the umbrella of "revenge porn."
You are a teenager or above 18 years.
You are clearly identifiable in the image or video.
The image or video shall include you and represent you in a state of being nude or intimate state.
The content is made available publicly without your concern and his harming your reputation.
Revenge porn laws in Australia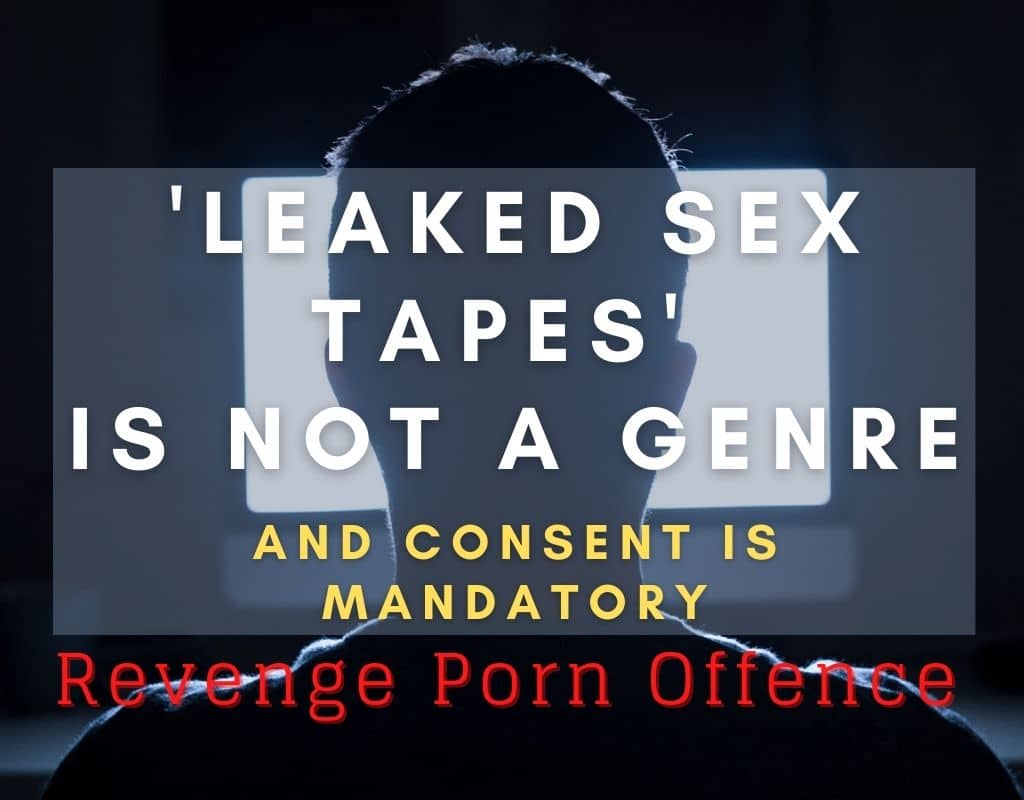 The NSW Office of the Director of Public Prosecutions is aware that the current legal system has a gap. They have further stated that a "specifically targeted criminal offense" is needed to address this prevalent issue. Former NSW Attorney General, Ms. Gabrielle Upton, made the point that such images can have a devastating emotional and social impact on the subject whose image is being used illegally during a parliamentary inquiry in 2015. She pointed out that such pictures could be used to harass, control, or intentionally degrade the target.
Every state and territory, apart from the Northern Territory, Queensland, and Tasmania, has created specific "revenge porn" legislation. A person can be charged with distributing revenge porn under the current Commonwealth law, which forbids using a carriage service to threaten, harass, or cause offence. A reasonable person would have to consider the release of an image or video to be menacing, harassing, or offensive, according to the prosecution's burden of proof.
Under the new laws in New South Wales, a person may be prosecuted for distributing an intimate image without consent under Section 91Q of the Crimes Act 1900 (NSW). Even making a threat to distribute a private image of a person without their permission is illegal in South Australia.
Offenders may be sentenced to prison under these new laws. The courts take cases of this nature very seriously, and general and particular deterrence issues frequently play a significant role in such cases.
Beyond Australia
Laws prohibiting revenge porn also differ from country to country:
Many US states have banned revenge porn, making it unlawful to distribute images that might inflict long-lasting suffering or harm without permission. According to the Maine law passed in 2015 had made non-consensual revenge porn a crime.
With a maximum sentence of five years in prison for publishing a sexually explicit image or video online or across social media, Israel made revenge porn a sex crime in 2014.
In 2014, the German High Court ruled that partners' intimate photos should be removed upon request.
If the above requirements are fulfilled, then, according to the revenge porn laws, the person who posted the image is charged with a crime. The consequences of revenge porn for the person who posted them can vary from country to country, with different penalties.
Ways to Prevent Being Victimized by Revenge Porn
In this era of digitalization, most of our data, photos, and videos are readily available on the internet. So, protecting them and preventing that data to be used in victimizing is a tough job. But with some handy practices, you can learn how to prevent being a victim of revenge porn. Don't allow anyone to take your or your partner's intimate photos without your knowledge. Try not to share your photos with others. Own your kids' privacy and discuss with them what the safe zones are for protecting your privacy. Below are ways to prevent being victimised by revenge porn.
In public gatherings, events, or get-togethers, don't let others film or photograph you.
Firstly, don't take any intimate photos or videos, and if you want to do so, then protect your identity in them. Make sure that you are not visible or recognisable in nude selfies. Afterward, don't circulate them and restrict their sharing on social media.
Turn off geo-tagging as it decreases the risk of transfer of metadata attached to the photo or video.
Invest in using a quality antivirus to keep track of the personal information you share on the internet.
Malware can be easily transferred to your device and can get access to a lot of your personal information, including your intimate photos and videos. Don't install any apps or software from a third-party site or application. Always read the cookies prior to accepting the privacy policy.
The rise of Deepfake pornography is rising day by and has horrifying impacts on society. Deepfake AIs are tech being weaponized against women and leading to sexual violence. You can restrict your personal photos and other content on social media. You should only add people who are close to you and whom you trust.
The Consequences of Revenge Porn on Your Life and Career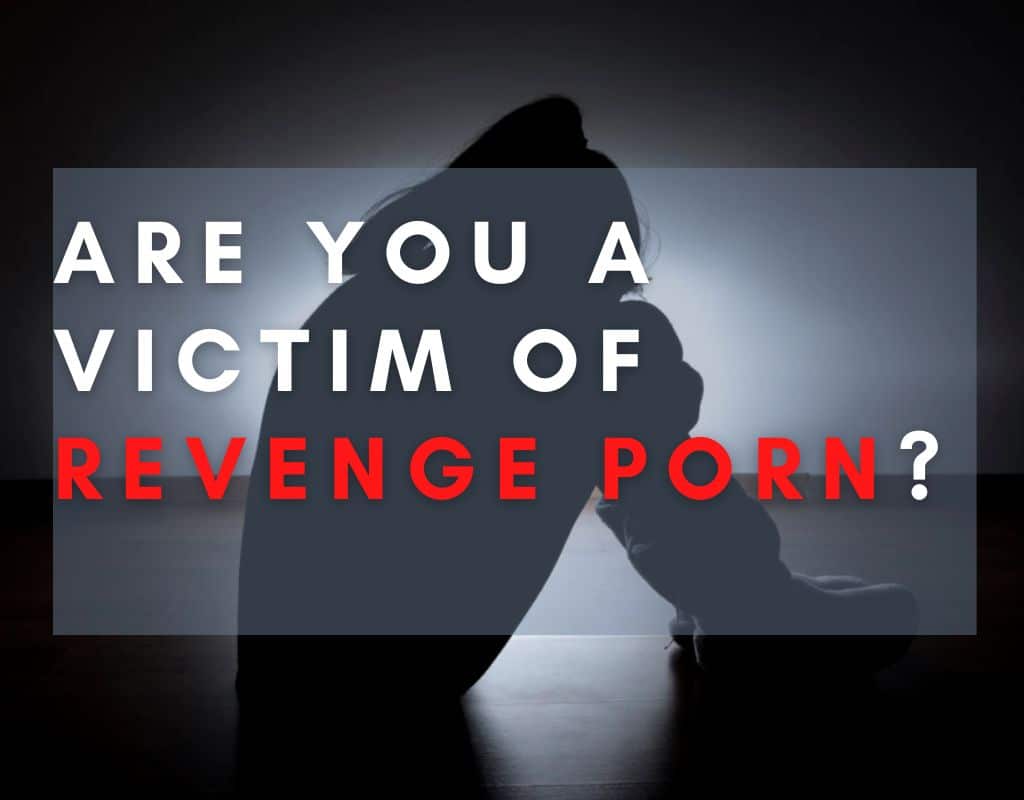 Being the victim of revenge porn causes severe damage to the subject's reputation. Additionally, it can also have severe emotional, personal, and professional consequences. Being a victim of revenge porn can affect your present, your future, and your relationships. Despite the numerous consequences below, we had enlisted major consequences of revenge porn on your life and career:
Embarrassment and distress
The first consequence that revenge porn has on people's lives is that they feel embarrassed and become hopeless. Their affinity to trust others decreases, and as a result, their friend circle starts shrinking. People don't want to remain in further connection with them. In this case, they should go to places where they feel safe and make new friends, or seek a shoulder that can lower their burden.
Stalking and physical harm
Victims of revenge porn are stalked physically and on online forums. According to studies, about 68% of females experience threats of physical harm, and more than 50% of males get threats during their whole life. People undergoing stalking and physical harm are more prone to pain, health, injuries, and chronic diseases.
Extortion and blackmailing
The major reason revenge porn cases are growing in number is the high rate of money they make from blackmailing and physical extortion. Victims are threatened with making more of their intimate content public unless they pay large sums of money. In most cases, the victim is forced to do personal favours for the offender as well, in addition to paying.
Once people are targeted by revenge porn, they experience severe psychological trauma. According to studies by the Cyber Civil Rights Wing, more than 54% of the people who are victims of revenge porn have suicidal thoughts. Victims' lives and careers get affected by feelings of shame, powerlessness, and sadness. At that stage, they can only be cured by the support and sympathy of their loved ones. However, they get blamed for what they have done.
How to Spot Someone Who Is Threatened or Harassed by Revenge Pornography
The existence of revenge porn and its consequences are extremely damaging to one's mental health, life, and career. A person affected by revenge porn can be easily identified as he would be feeling unsafe and insecure every time. Sleep disturbances, anxiety low appetite, and depression are signs someone is threatened or harassed by the distribution of personal images without their permission. The person will try to spend more time sitting idle and will avoid social gatherings. He will remain socially withdrawn.
Conclusion
Intimate images of a person posted without his or her consent hold the status of revenge porn. In today's digitalized world, we should remain aware of the privacy updates of different platforms. We should not upload or share recognisably identifiable images of ourselves if we want to prevent ourselves from being the victims of revenge porn.
If you happen to come across any explicit photo or video on the internet, you should collect evidence and gather information. Afterward, reach out to us, outline your situation, and help us gather the necessary information. We will start working on it, and the revenge porn will be removed in no time.
---
Bizdify is an award-winning reputation management company that established businesses have been relying on for years. Our team of experienced reputation managers provide services tailored to each business's specific needs.
Review Removal Package Plans – Bizdify
AU Remove Reviews Bizdify Packages
UK Remove Reviews Bizdify Packages
USA Remove Reviews Bizdify Packages
EU Remove Reviews Bizdify Packages 
Map Listing Optimisation By Bizdify
Contact Numbers:
Sydney: +612 888 00 307
Queensland: +617 366 77 473
Melbourne: +613 9999 7379
London: +44 204 577 4024
USA +1 737 7101 776
Social media accounts:
LinkedIn: https://au.linkedin.com/company/bizdify-content-removal
Facebook: https://www.facebook.com/bizdifyAU/
GMB Site: https://bizdify.business.site/