3/4 of people, including you and me, buy products or services online after reading user feedback in previous reviews. The verdict of their consumers supports businesses worth millions to billions. A fake review might not sink the company, but it can mislead a potential client. An adequate review monitoring service can help detect and remove fake reviews. Below, we will walk you through ways to spot fake reviews and share three practical ways to remove them.
What's wrong with fake reviews?
A fake review is a biassed, unbiased, or neutral review that an actual consumer does not give. For that, the review needs to sound genuine, based on natural experiences, and not manipulative to the business. An example of a fake review is positive feedback on a product or service, which sounds like a sale.
Fake reviews can be misleading and dangerous. For an electronic product with a high voltage circuit, a small positive fake review exaggerating the production capacity can be fatal and lead to death. Similarly, a fake negative review of a restaurant's food can ruin its reputation.
A positive reputation has become the most powerful asset of each business' marketing. As a result, instead of organically growing and collecting reviews, all new businesses and service providers hire people to write fake reviews.
How to Spot a Fake Review
Fake reviews are challenging to spot. Below, we have shared five practical ways to spot fake reviews.
The first and most important tip for spotting a phoney testimonial is to look for more significant variations. If you see any product or service with several five-star good ratings and several one-star bad ratings, then this indicates that the seller added some fake reviews to balance the average.
Another sign of a false review is that it only specifies the qualities, tries to compel the call to action, and doesn't include any user experience.
Checking out the date and time when the reviews were posted also helps identify their nature. When a business posts a lot of reviews in a short amount of time, it usually means that they are fake reviews.
Negative reviews that say there wasn't enough customer chat support, there were problems with delivery, or the packaging wasn't right are common, but a review that constantly complains about quality, service, or both could be fake.
"Fake reviews" also include reviews for products that haven't been bought and reviewed and reviews that don't match the real product.
How to monitor your online business' reputation
Customer reviews play a vital role in the digital era. Many businesses are now connected with websites, so their reviews greatly impact the ranking. Positive reviews improve organic search visibility and develop customers' trust, whereas negative reviews lead to the loss of many potential customers. You must monitor your business's online presence and reputation.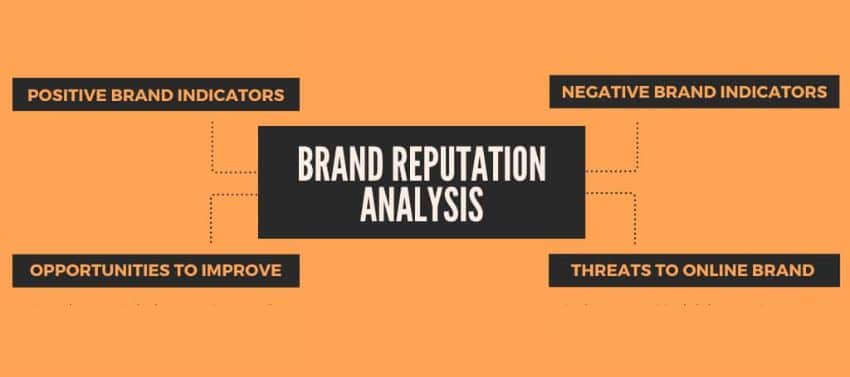 Navigate to Google.com and type the following command into the search box:
-site:bizdify.com bizdify
The search results will show all mentions of the company name, Bizdify, minus the website pages.
You can make several Google searches for your business name and keywords and see websites with bad reviews and hoaxes. If you notice any irrelevant negative reviews of your business on websites, you can request that Google remove the negative online reviews. Select all those problematic, irrelevant bad reviews and flag them on Google. Google will automatically review them, and if those reviews violate Google's policies, they will be removed.
3 Ways for Removing Inappropriate Online Reviews
Testimonials significantly influence your business growth, and even if the reviews are years old, they can still greatly impact your marketing and services. So, the review monitoring service will keep an eye on reviews and make sure they are real from time to time to maintain the business's good name.
There are three primary ways of removing negative online testimonials:
Removing Inappropriate Google Reviews
Google is the most prominent digital platform, and most people prioritise Google reviews for doing business. Therefore, to develop and ensure your business integrity, it's essential to maintain and display relevant reviews on Google. Similarly, it's also challenging to remove the reviews.
Before getting started, you first need to check the Google review policy. It can be easily removed if a review goes against Google's policy checks. Flag the inappropriate Google reviews, which can be done from both Windows and iOS devices. For removing Google-based site reviews, steps can be followed.
Sign in using your Google business account.
Open the listing you want to manage.
Scroll through the reviews and select the ones that need to be removed.
Select the reason for flagging this as an inappropriate review.
To remove a Google Map review, open Google Maps, navigate to the business listing, and locate the review you want to remove. Once you find it, you can choose it by right-clicking on it, then mark it as inappropriate and flag it. This will get rid of the review automatically.
Complaining to Google on Public Forums
If the above method doesn't work for you, you can tweet to @GoogleSmallBiz and ask to have the inappropriate review removed. Tweet @GoogleSmallBiz a short description of your business and screenshots of the complaint you have already sent. The option is only recommended if you have flagged the review and it still needs to be removed. You can also
Completing a Legal Removal Request Form
Under limited circumstances, Google allows companies and businesses to file a legal request. A request to be legally considered should be formally structured with proper, relevant justifications. Ensure that you follow the correct protocols from start to finish. Also, keep in mind that you should only file multiple complaints if the first one is not accepted. If Google finds your request worthy and the content illegal or inappropriate, it will be removed in no time.
Conclusion
By "fake reviews," one can mean any neutral, positive, or negative review that a genuine user does not give. Negative, false, and fake reviews can erode the foundations of your company's trustworthy marketing. It is very important to establish a positive online reputation in order to succeed, which is only possible with an adequate review monitoring system. A well-managed business keeps accurate records of ratings and customer feedback. Hiring a professional review removal service provider can be a trouble-free, tranquil decision.
---
Bizdify is an award-winning reputation management company that established businesses have been relying on for years. Our team of experienced reputation managers provide services tailored to each business's specific needs.
Review Removal Package Plans – Bizdify
AU Remove Reviews Bizdify Packages
UK Remove Reviews Bizdify Packages
USA Remove Reviews Bizdify Packages
EU Remove Reviews Bizdify Packages
Map Listing Optimisation By Bizdify
Contact Numbers:
Sydney: +612 888 00 307
Queensland: +617 366 77 473
Melbourne: +613 9999 7379
London: +44 204 577 4024
USA +1 737 7101 776
Social media accounts:
LinkedIn: https://au.linkedin.com/company/bizdify-content-removal
Facebook: https://www.facebook.com/bizdifyAU/
GMB Site: https://bizdify.business.site/