Reputation management services boost the online credibility of businesses. Reputation management service providers' sole purpose is to counter negative published content and promote more positive content. With SMM and SEO, content generated reviews and articles develop a positive brand image. This detailed guide will help you clarify your mental picture of reputation management services and what to expect from service providers.
Why is managing your online reputation important?
Brand reputation is very essential for the digital success of a business. The reputation management team is responsible for boosting the online presence of businesses. They are responsible for safeguarding the online reputation of a person, brand, business, or organization. Reputation management services ensure that online users find the right material on search engines whenever they enter keywords related to your brand. Content generation and development, review monitoring, launching campaigns, and marketing are included under the umbrella of review management services.
An effective reputation management service can generate positive business reviews and high intent prospects. Online reputation services give a green signal to the majority of new clients by increasing customer lifetime loyalty and attracting more enthusiastic employees. Review management services improve SEO while also increasing customer reach and engagement.
Do today's businesses need reputation management services?
Yes, every business, from a fast food restaurant to an online e-commerce store, requires a good reputation management service.
In today's digital era, review management services are very important, as people don't have much time to try and test each and every product and service. Scrolling through other customers' reviews and feedback, people nowadays are using services after gathering some knowledge about the business.
Google and social media platforms are the best places to learn new things. Monitoring and maintaining a positive reputation online on these platforms can develop the seeds of a positive brand value, which is very necessary to excel in this era of a competitive online environment.
The 3 Most Important Factors in Building Your Brand's Online Presence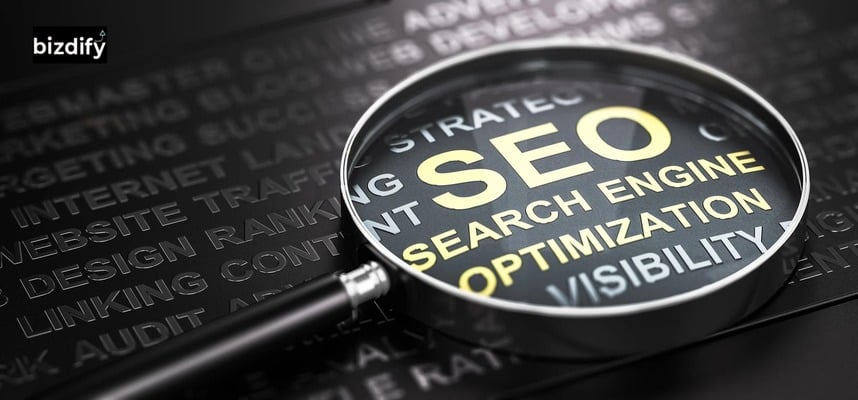 Reputation management is a strategy that involves the monitoring and amending of a company's online reputation. This can carry out a variety of tasks like doing search engine optimization, content development and management, competitor monitoring, and building positive reviews. Despite all these parameters, have you ever wondered what the most important factors are in building an online presence? If yes, then there are various important factors that contribute to the online presence of a business. The 3 most important factors in developing a business's online presence are as follows:
1. Search Engine Optimized Content
Generating and publishing content without proper SEO won't get you the conversions you desire. Change the angle and broaden your approach. Get yourself updated with the latest SEO trends and add value to the client's website. Look for users' intent and try to solve their problems. Manage the information and content that is available to the online community.
SEO helps drive more traffic with a good brand reputation and build a remarkable brand presence.
Before getting started with search engine optimization, get a high authority domain name with fast, secure, and high space hosting. Make sure your business's website is user friendly on both Android and iOS and on Windows.
2. Effective Marketing and Targeted Campaigns
Convalescent growth can only be achieved with targeted audience reach. Keep an eye on existing customers and their favorite services. Create customer satisfaction surveys and analyse the insights, which will eventually improve clients' engagement. Engaging with audiences on social media on a regular basis can also help to build trust and favor the two-sided business.
Whenever you launch a new product or service, notify your followers with emails, pins, SMS, stories, and social media posts. Also spend some money on influencer marketing, as it's the most effective way to boost your online reputation.
3. Better Rating on Review Sites to Build Trust
The success of the reputation management services is measured when the negative content is pushed to the third or fourth page of the Google search results and the positive content is on the first page. In other words, it only shows those search results for which a positive response has been submitted or published earlier.
Increase the star rating of your product and services by accumulating a 5-star rating and the maximum number of positive reviews. Positive reviews on Google, Amazon, Glassdoor, and other backlinks or review sites play a very effective role in referring their loyal customers and making them your clients. Hire reputation management specialists and ask them to replace all negative reviews available for your business online with positive ones. It will not only rectify the results but also help rebuild your damaged reputation.
How to Handle Negative Comments on Social Media and in Blog Comments
Managing negative comments is very necessary for maintaining a positive brand image. Reputation management services help you monitor what other people are saying about your brand. And, no doubt, if you own a brand or run a business, you have received negative feedback.
Negative reviews are very damaging to a business's online reputation. Whether they are legit or fake, you, as a service provider, must find effective ways to tackle them for a better brand reputation. Understanding the client's needs and their position in the business market can help you deal with negative feedback.
---
A specialized reputation management service like Bizdify will track, monitor, and rectify all available negative reviews and will eliminate or replace them with positive ones. There are some steps that should be followed to handle negative comments on social media and in blog comments, which are as follows: 
Try to be available and respond to the customer quickly and sincerely.
Step back. Being patient and ready to give value to the customer to make him happy should be your priority.
Don't argue and respond to all the comments and replies by tracking the situation.
Don't remove or disregard the negative comments.
Admit and acknowledge the customer issue first, and then try to compensate and add value.
---
Bizdify is an award-winning reputation management company that established businesses have been relying on for years. Our team of experienced reputation managers provide services tailored to each business's specific needs.
Review Removal Package Plans – Bizdify
AU Remove Reviews Bizdify Packages
UK Remove Reviews Bizdify Packages
USA Remove Reviews Bizdify Packages
EU Remove Reviews Bizdify Packages
Map Listing Optimisation By Bizdify
Contact Numbers:
Sydney: +612 888 00 307
Queensland: +617 366 77 473
Melbourne: +613 9999 7379
London: +44 204 577 4024
USA +1 737 7101 776
Social media accounts:
LinkedIn: https://au.linkedin.com/company/bizdify-content-removal
Facebook: https://www.facebook.com/bizdifyAU/
GMB Site: https://bizdify.business.site/