Negative reviews on Trustpilot can be particularly harmful, as they can damage a business's reputation and potentially drive customers away. This is why a negative review removal is always a good option. In today's digital age, where consumers rely heavily on online reviews to make purchasing decisions, negative reviews can have a significant impact on a business's bottom line. Therefore, removing negative reviews on Trustpilot is crucial for businesses' online reputation management on Trustpilot and other review sites.
What is Trustpilot, and why do negative reviews matter?
Customers can rate and evaluate businesses on the Trustpilot online review site. With over 120 million reviews and counting, it is one of the most popular review websites worldwide. Because they can affect a business's online reputation and affect customers' purchase decisions, Trustpilot reviews have grown in significance for businesses.
Different Types of Trustpilot Reviews and How to Respond
Trustpilot review types can be classified into three categories: positive, neutral, and negative. Positive reviews are usually five-star ratings and glowing reviews of a business's product or service. Neutral reviews are three- or four-star ratings, indicating that the customer was satisfied but not necessarily impressed. Negative reviews on Trustpilot are one- or two-star ratings and critical feedback on a business's product or service.
When responding to a negative review, it's essential to remain polite, professional, and calm. Here are some tips for how to respond to bad reviews:
Acknowledge the customer's concerns: Let the customer know that you have heard their feedback and understand their concerns.
Apologise for any inconvenience: Even if the issue was not your fault, apologise for any inconvenience the customer may have experienced.
Provide a solution: Offer a solution to the customer's problem, whether it's a refund, replacement, or other resolution.
Be proactive: Use the negative review as an opportunity to improve your business and prevent similar issues from happening in the future.
How to Remove Negative Reviews from Trustpilot
While removing negative reviews from Trustpilot can be challenging, there are ways to do it. Here's a step-by-step guide on how to remove negative reviews from Trustpilot:
Step 1: Flag the review.
You can do this by clicking on the flag icon next to the review. Trustpilot will review the review and determine whether it violates their community guidelines.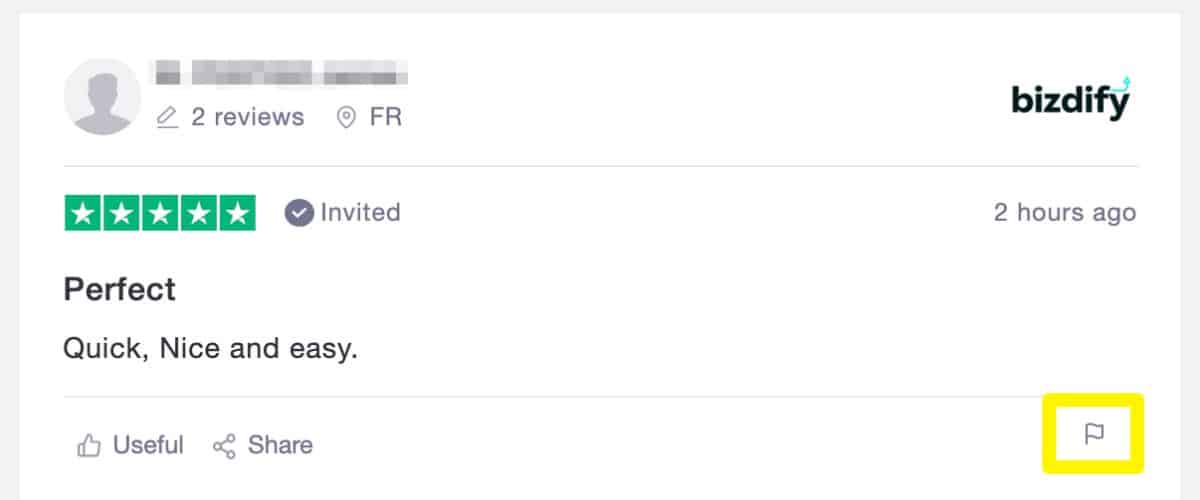 Step 2: Contact Trustpilot Support.
If the review is not deleted after you have flagged it, you can contact Trustpilot's support staff and provide your justifications. To prove your point, you will need to offer evidence, such as proof that the review is false or that it is in violation of Trustpilot's policies, and usually Trustpilot removes bad reviews.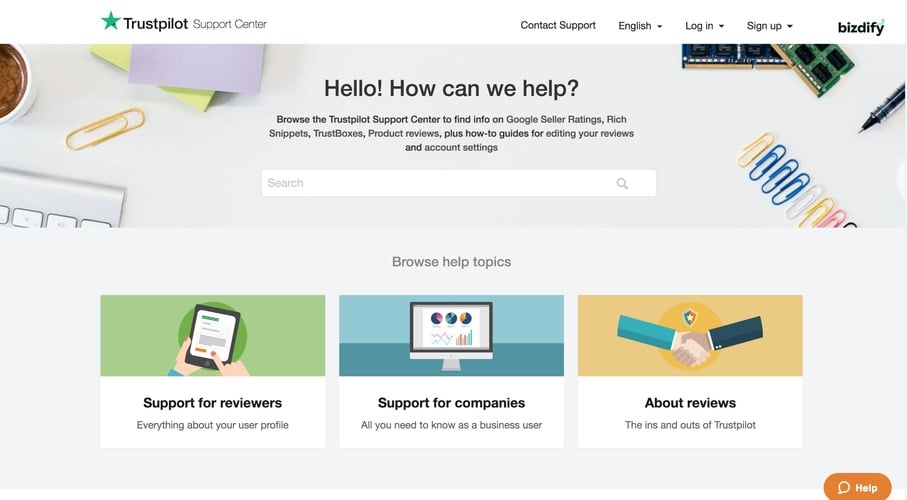 Step 3: Speak with the reviewer.
You can get in touch with the reviewer and try to work things out if the review is still not removed. If you are able to fix the customer's issue, they might agree to erase or edit their negative review.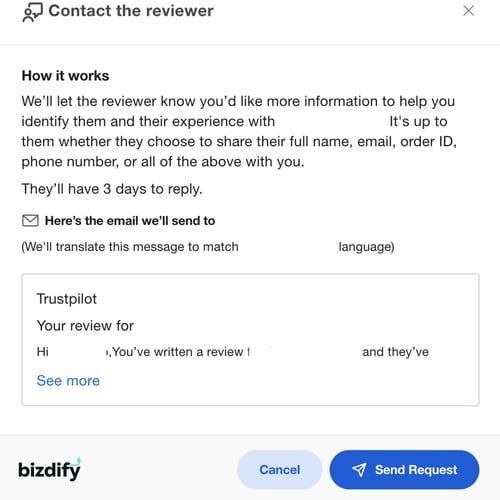 What Are the Alternatives for Removing Negative Reviews on Trustpilot?
If you're unable to remove negative reviews on Trustpilot, there are alternative methods for removing negative reviews from Trustpilot:
Respond to the review: Responding to negative reviews can show potential customers that you care about customer satisfaction and are willing to address any issues.
Encourage positive reviews: Encourage happy clients to post positive reviews to balance out the negative ones and raise your total Trustpilot rating.
Enhance your company's reputation: Improving your company's product or service will help you avoid negative future reviews and enhance your overall internet reputation.
Legal action: In some cases, businesses may choose to take legal action against reviewers who have posted false or defamatory statements. However, this should be a last resort and only pursued with the guidance of a lawyer.
Take control of your online reputation with Bizdify.com.
Managing your online reputation is crucial for businesses in today's digital age. Negative reviews on Trustpilot and other review sites can have a significant impact on a business's bottom line. Therefore, it's important to know how to respond to negative reviews and, if necessary, remove them from the site.
If all else fails, you can hire a reputation management company to help you remove negative reviews on Trustpilot and other review sites. These companies specialise in managing online reputations and have the expertise and resources to remove negative reviews and promote positive ones. Bizdify.com is a reputation management company that can help businesses manage their online reputation and remove negative reviews from Trustpilot and other review sites. They offer a range of services, including review monitoring, reputation repair, and content creation, to help businesses protect their online reputation and promote positive reviews.
By taking proactive steps to manage your online reputation, you can build trust with your customers and improve your business's bottom line. Whether you choose to respond to negative reviews, encourage positive ones, or reach out to us at Bizdify.com, taking control of your online reputation is essential for long-term success.
---
Bizdify is an award-winning reputation management company that established businesses have been relying on for years. Our team of experienced reputation managers provide services tailored to each business's specific needs.
Review Removal Package Plans – Bizdify
AU Remove Reviews Bizdify Packages
UK Remove Reviews Bizdify Packages
USA Remove Reviews Bizdify Packages
EU Remove Reviews Bizdify Packages 
Map Listing Optimisation By Bizdify
Contact Numbers:
Sydney: +612 888 00 307
Queensland: +617 366 77 473
Melbourne: +613 9999 7379
London: +44 204 577 4024
USA +1 737 7101 776
Social media accounts:
LinkedIn: https://au.linkedin.com/company/bizdify-content-removal
Facebook: https://www.facebook.com/bizdifyAU/
GMB Site: https://bizdify.business.site/