The process of removing bad or low-quality backlinks from Google search results is known as "Removing Unwanted Links." For website owners who wish to safeguard their online reputation and preserve the quality of their website's search engine rankings, this is a crucial task.
You may have to remove unwanted links from Google search results for several reasons, including:
Links lead to spammy or low-quality websites.
Links on your website point to articles with out-of-date or incorrect information.
The pages to which the links lead contain unfavourable information about you or your company.
Regardless of the reason, removing unwanted links from Google search results might improve the standing and reputation of your website.
Understanding the Different Types of Unwanted Links
Identifying the kinds of links that are the issue is crucial before removing unwanted links from Google search results. Here are some typical examples of undesirable links:
Low-quality links: These links sometimes come about as a result of spammy or subpar websites linking to your site without your consent. You need to identify toxic links first—links to pages on your website that are out of date or contain incorrect information.
Negative links: These connect to websites with content that is critical of you or your company.
The first step in successfully eliminating these links from Google search results is identifying bad backlinks, because bad backlinks to a website are likely to damage your reputation.
How to Identify and Remove Unwanted Links from Google Search Results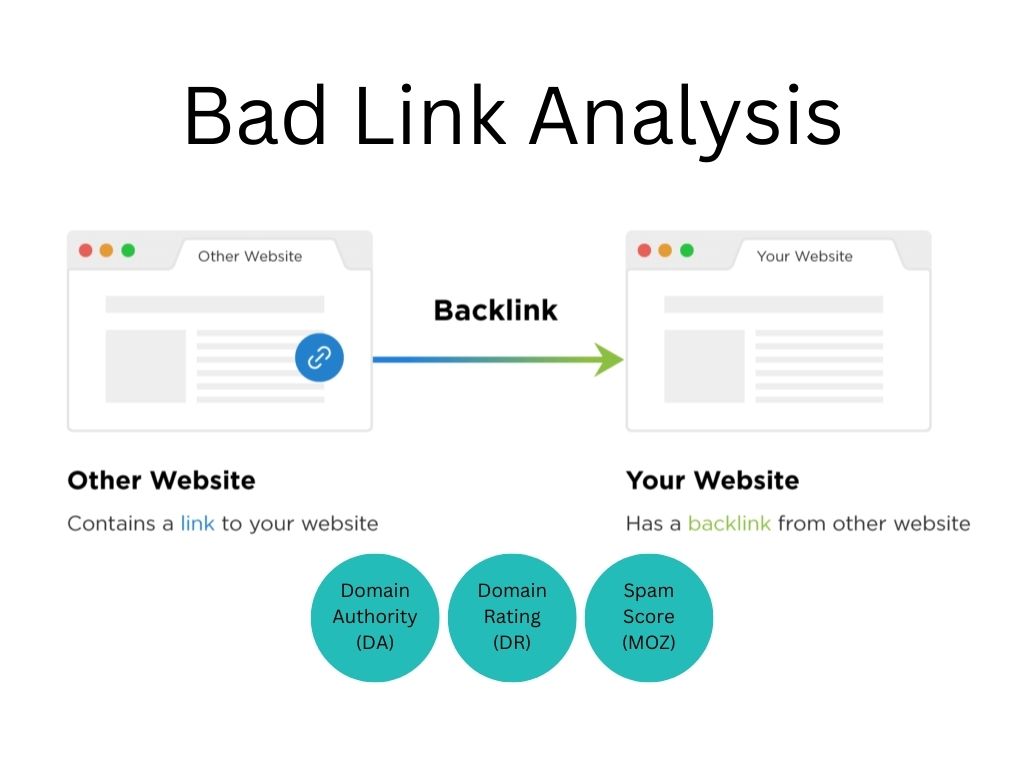 The Google Disavow Tool and getting in touch with the website owner are two options for getting links out of Google search results. The following instructions will show you how to remove bad backlinks from the Google search engine results page:
To discover all of the links leading to your website, use a link analysis tool such as AHREFs, SEMrush, or UberSuggest.
Determine the problematic links, such as spammy or low-quality links.
Attempt to remove the links by getting in touch with the website's owner and asking them to do so.
Use it because the link removal tool is free and you can instruct Google to disregard the links if they can't be taken down.
What Are the Benefits of Removing Unwanted Links from Your Website?
There are several advantages to removing undesirable links from your website and cleaning up your backlink profile. Reputation improvement for your website can be achieved by removing bad or subpar links from Google search results. These include:
Enhancing your website's search engine rankings: By reducing the number of links coming from low-quality websites, removing low-quality connections can help to enhance your website's search engine rankings.
Avoiding a Google penalty: Google may punish your website and cause it to fall in the search engine rankings if it finds that it has a lot of low-quality links. Avoiding a disavow link penalty may be possible by removing these connections.
How does the disavow tool work?
A useful tool for eliminating undesirable links from your website is the Google Disavow Tool or Google Webmaster Tools. You must verify your website with Google Search Console before using the Google Disavow tool. This is a free application that assists you in keeping track of potential problems and offers useful information about the visibility of your website on Google.
The next step is to generate a disavow file, which is a text file that contains a list of all the links you want to remove. Only links that you are certain will damage or poison your website should be listed.
Once the disavow file has been created, log into your Google Search Console account, choose your website, and then go to the "Disavow Links" area. When you click the "Disavow Links" button, you may upload your disavow file here.
Google will begin the process of eliminating the undesirable links from your website as soon as you post the disavow file. You must exercise patience and keep an eye on your results frequently, because this process could take several weeks or even months.
How to Use the Google Disavow Tool for Removing Unwanted Links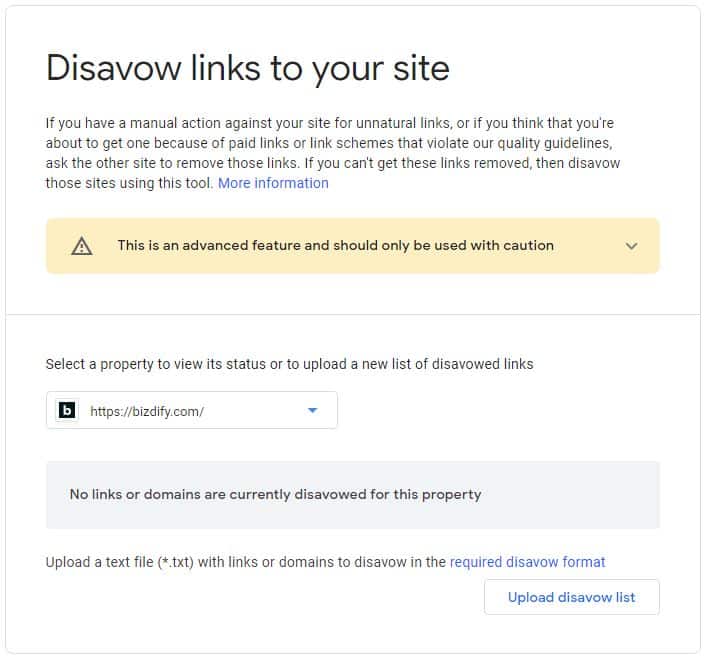 Website owners can direct Google to ignore certain links using the robust Google Disavow Tool. Here's how to remove links effectively using the Disavow Tool:
Register your website with the Google Search Console to confirm ownership.
Visit the Google Search Console's disavow tool.
A list of the URLs you wish Google to ignore can be uploaded as a file.
Wait for Google to process the file after sending it.
It's crucial to remember that using the Disavow Tool should only be done as a last option and only if all previous removal attempts have failed.
Guidelines for Effective Use of the Google Disavow Tool
When utilising the Google disavow tool, you should adhere to the following guidelines:
Use the Tool Cautiously: If the Google Disavow Tool is used incorrectly, it could have detrimental effects on your website. Be careful to only disavow links that you are convinced will be detrimental to your website.
Regularly Check Your Backlink Profile: To spot any potential new hazardous links, you should frequently check your backlink profile. This will enable you to rapidly eliminate any undesirable links and avoid having an adverse effect on the search engine rankings of your website.
Keep a Record of All Disavowed Links: Doing so will enable you to monitor your progress and decide whether any further links require removal.
Conclusion
Removing Unwanted Links is a crucial procedure for keeping your website healthy and visible on Google. You may safeguard your website from any adverse effects on its search engine rankings and enhance its general performance by deleting unnecessary links. By using the Google Disavow Tool, which is a crucial tool for getting rid of undesirable connections, and adhering to the best practises described in this tutorial, you may successfully get rid of undesirable links and keep your website's backlink profile in good shape.
---
Bizdify is an award-winning reputation management company that established businesses have been relying on for years. Our team of experienced reputation managers provide services tailored to each business's specific needs.
Review Removal Package Plans – Bizdify
AU Remove Reviews Bizdify Packages
UK Remove Reviews Bizdify Packages
USA Remove Reviews Bizdify Packages
EU Remove Reviews Bizdify Packages